REGISTER YOUR ROADSIDE CARD
REGISTER YOUR ROADSIDE CARD
TO REGISTER OR CHECK THE STATUS OF YOUR N2PLUS 24-HOUR ROADSIDE CARD, PLEASE ENTER THE MEMBER NUMBER BELOW.
IF YOU HAVE ANY QUESTIONS OR NEED HELP REGISTERING YOUR CARD, PLEASE CALL OUR OFFICE AT 770-222-4302.
PLEASE NOTE: After you register your product, you will be given a link to print your registration. 
TO PRINT:  Press the [CTRL] key on your keyboard, then click the link that asks you to print the PDF.
IMPORTANT:  Google's Chrome browser has stopped supporting some of the functionality required to see the
Membership Registration page correctly.  Please use FIREFOX to properly register your card. This site requires Cookies to work. Please enable Cookies in your browser. Thank you for understanding.
Did you know that there is a FREE app for our roadside members? 
You can CALL, TRACK, and SHARE your roadside assistance at the touch of a button!
Sign in with your registered N2Plus roadside card, call for 24-hour roadside assistance, track your roadside service in real time, and share your updates with loved ones to let them know you're safe!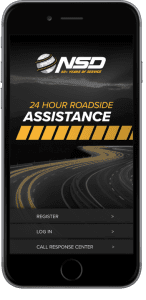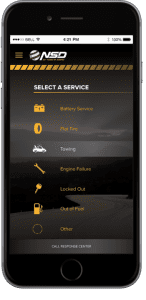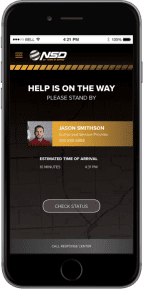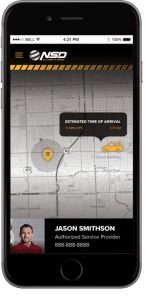 The "NSD Roadside Assistance" app is available for FREE in the App Store and Google Play.
Simply download and sign in with your registered N2Plus roadside card and you're ready to go!