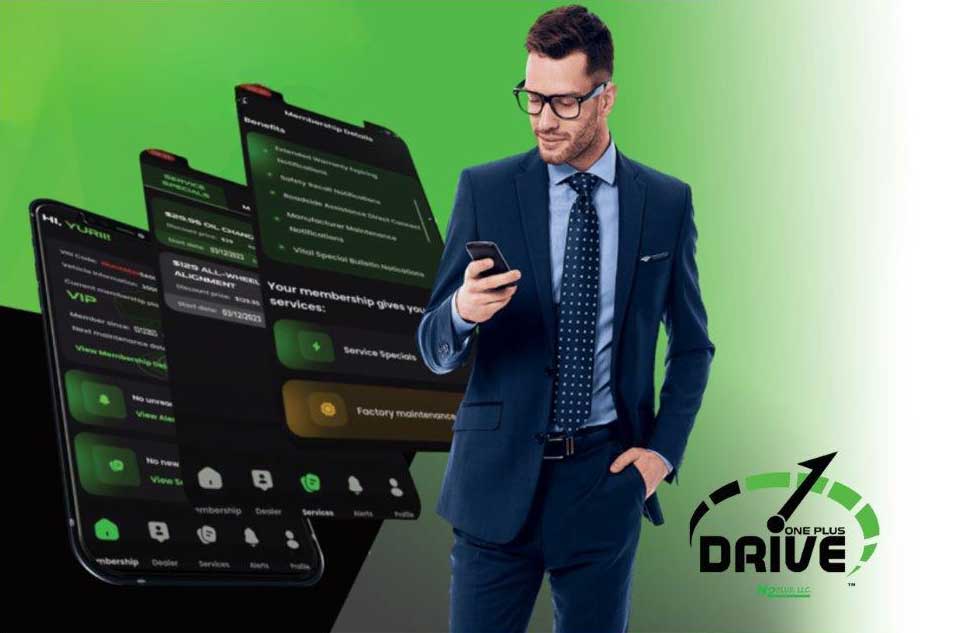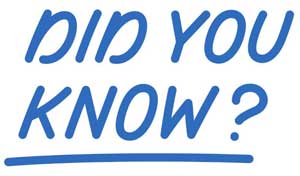 Customers using a dealer's app are 73% more likely to purchase a vehicle from the dealership.
WHY A DEALER NEEDS THEIR OWN APP
All mobile apps are not the same. Manufacturer's mobile apps enhance the functionality of vehicles for customers, providing features like remote start/stop, door lock/unlock, and navigation systems. These apps offer little benefit to dealerships.
N2 Plus has changed the game! We offer a customizable app designed to enhance the daily functions of Fixed Operations. Our app not only allows the dealership to send factory recommended service alerts and instant notifications of factory recalls, but also allows you to send non-transactional communications such as, sales and service specials, birthday wishes, videos, and invitations to VIP events using push notifications. This allows you the opportunity to have personal communication with your customers more frequently, creating customer loyalty. In addition, you can send customer surveys to ensure customer satisfaction, resulting in increased CSI scores and customer loyalty.
HOW THE DRIVE APP WORKS FOR YOU
More frequent customer communication to increase trust and loyalty through non-transactional communication.
Ensure customer convenience with one-touch connection to Contact Dealer and Roadside Assistance and by having instant access to VIN number, making the check-in process easier.
Increase CSI scores through sending customer surveys ahead of factory surveys.
Keeping CRM database current through recorded contact information changes.
Increased referrals through prompting online reviews.
Integral part of a dealer drive building a loyalty program for customers.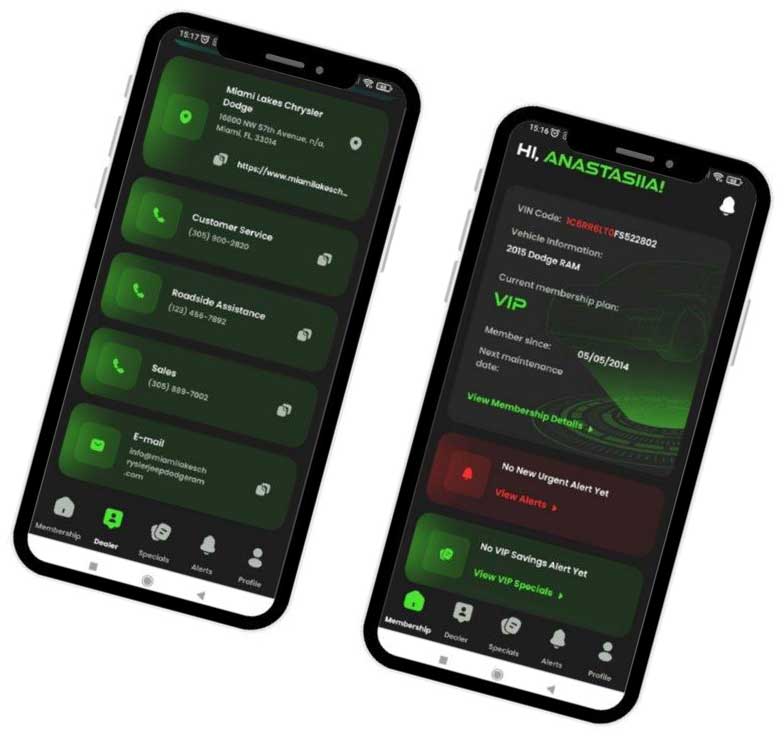 Mobile Apps produce a 70% response rate compared to a 5% or less with email marketing.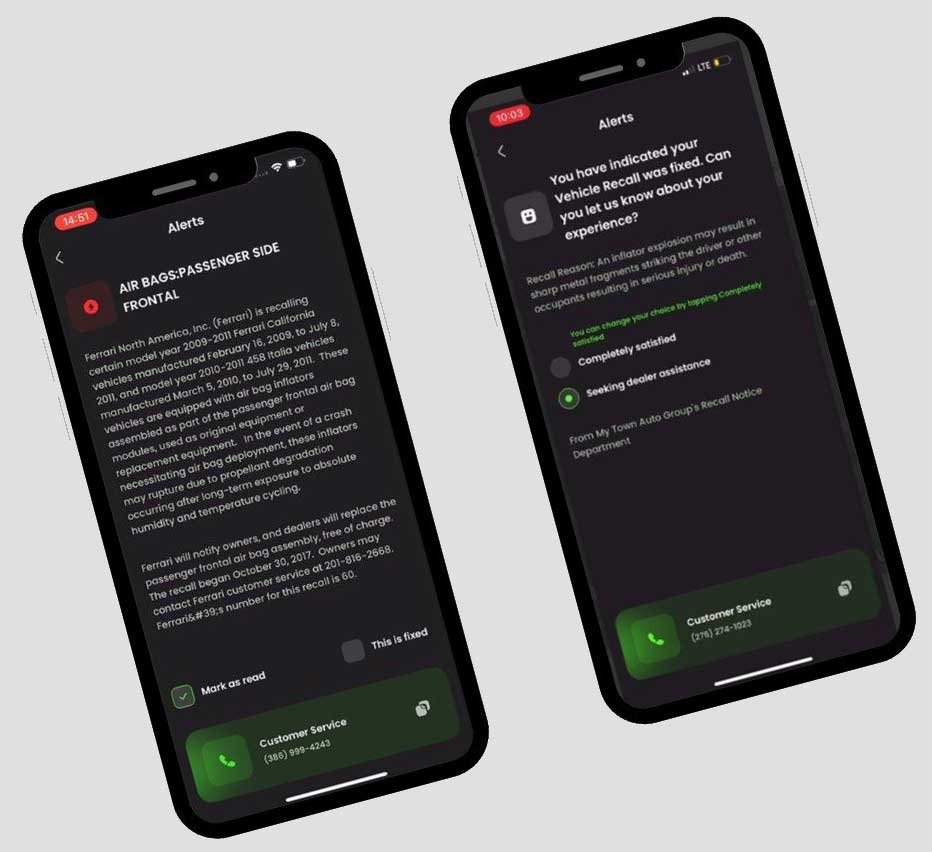 Push notifications form the heart of the Drive mobile app tool which sends automated alerts for:
Warranty recall notices
Scheduled factory maintenance reminders
Dealer recommended Sales and service specials
Special parts fulfillment notifications
Reminders of pre-paid services due
Notice of expiring services like factory warranty and Roadside Assistance
Notices of dealer events
Dealer surveys
Plus, non-transactional notices like birthday wishes, welcome, and thank you notices
The average customer has 80 apps downloaded and uses 40 of them daily.
BENEFITS OF THE DRIVE DEALER APP

Boost Sales – Push notifications remind customers about products and services, including scheduled maintenance, warranty recalls and special deals.

Increase customer engagement – Our app provides non-transactional opportunities to engage your customers, increasing customer loyalty.

Users prefer mobile apps to desktops – Users spend 7x more time on apps than on a web browser. This increases your visibility and customer awareness daily – just by them scrolling past your app icon.

Reduce Costs – Using a mobile app as a means to market your products and services is considerably less expensive than traditional advertising media. Apps can boost employee efficiency by increasing engagement, improving communication, cutting down on busy work, and streamlining data, saving serious money in the long run.

Source of Valuable Analytics – Offers a fantastic data mining opportunity to capture customer insights and monitor their behavior. For example, dealers can see which customers are using the app and the customer's response rate to monthly specials.