TO REGISTER OR CHECK THE STATUS OF YOUR N2PLUS 24-HOUR ROADSIDE CARD, PLEASE ENTER THEÂ MEMBER NUMBER BELOW.
IF YOU HAVE ANY QUESTIONS OR NEED HELP REGISTERING YOUR CARD, PLEASE CALL OUR OFFICE ATÂ 770-222-4302.
Did you know that there is a FREE app for our roadside members? 
You can CALL, TRACK, and SHARE your roadside assistance at the touch of a button!
Sign in with your registered N2Plus roadside card, call for 24-hour roadside assistance, track your roadside service in real time, and share your updates with loved ones to let them know you're safe!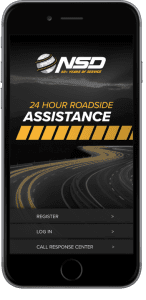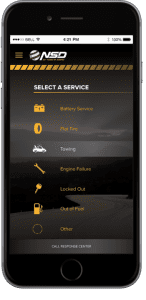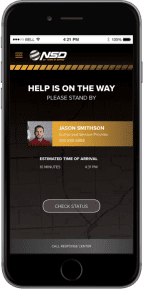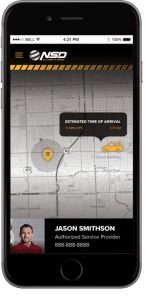 The "NSD Roadside Assistance" app is available for FREE in the App Store and Google Play.
Simply download and sign in with your registered N2Plus roadside card and you're ready to go!