Our mission at N2 Plus is to help dealerships connect with customers in a way that increases customer retention and service absorption, while boosting customer satisfaction.
N2 Plus is a small business, but we've been working with NSD for more than 10 years. When you work with us you get the best of both worlds: all the benefits of the roadside giant and the personalized attention of a small business.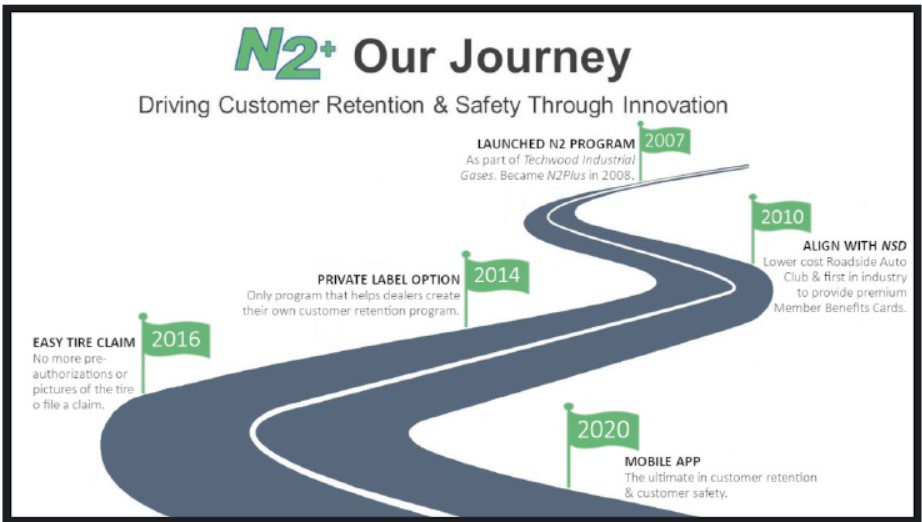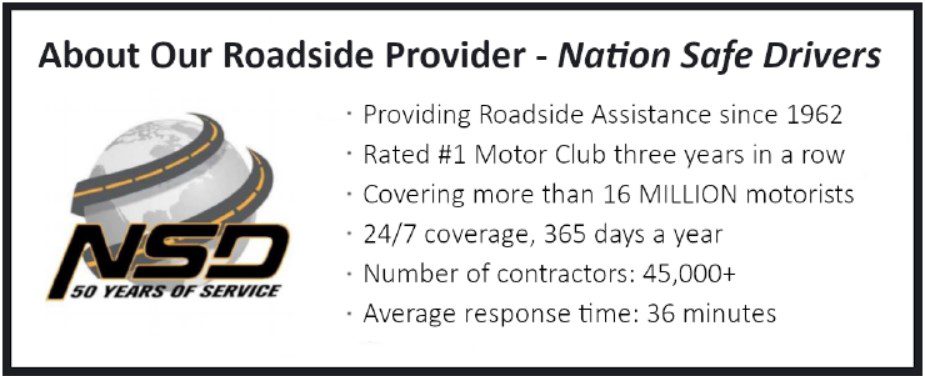 2007 – Launched N2 program as a distributor, selling nitrogen tire inflation in dealership service departments
2008 – Officially became N2 Plus, LLC. Expanded into non-nitrogen operations as well
2010 – Aligned with Nation Safe Drivers, offering premium Member Benefits Cards with our N2 services, expanding tire coverage options
2014 – Introduced Private label option for Nitrogen Tire Inflation Program
2015 – Introduced Direct Tire claim payment to dealers making it easier for customers
2016 – Made Roadside Benefits available to non-nitrogen customers
2018 – Introduced Easy Tire Claims process removing the need for pre-authorization and sending pictures
2020 – Introduced Mobile App making it easier and safer for customers when they need Roadside assistance
2021 – Launched customization option in mobile app for our dealers
The N2 Plus team is in the office M-F 9am-5pm and happy to answer any questions you may have!  Just reach out, we'd love to help you however we can!